Dovetail Wallet
Tim Cryer
Written by Tim Cryer5th February 2019
Dovetail Wallet

Joint Accounts
Smart Joint Accounts, secured with blockchain technology
Privately open and manage joint accounts in-app with friends. Built to Privacy by Design principles.
Visit the live website DovetailWallet.com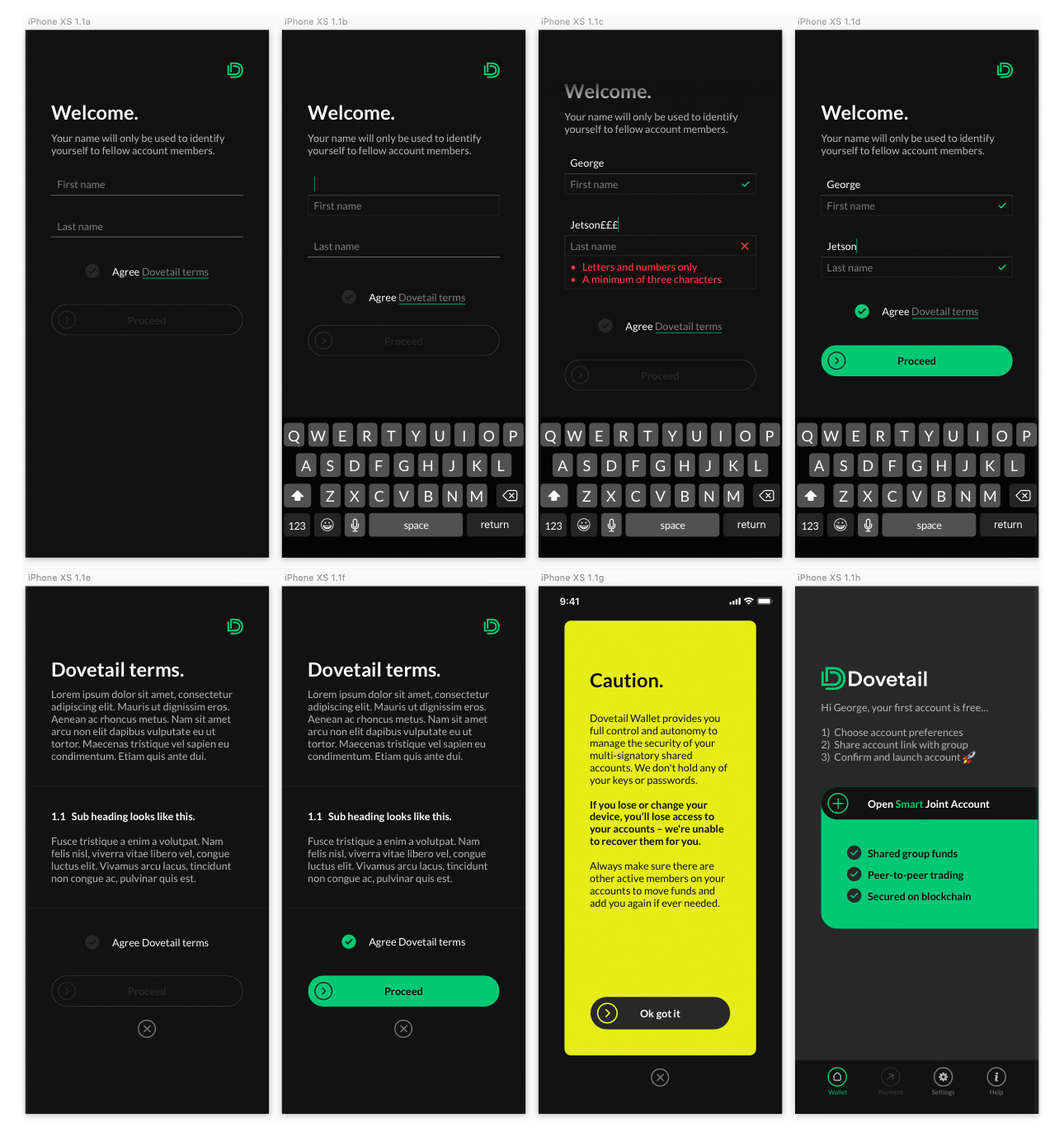 Create an enjoyable user experience to compete with banking apps of the future.
Activities:
– Design Thinking approach
– Agile methodology
– Customer research
– Visual design
– User journeys
– Wireframes
– Prototyping
– UI/UX design
– Usability testing
– Dev handover

Being tasked with revamping the crypto multi-sig experience to cater for non-techie folks, was an exciting challenge and opportunity to combine design thinking and lean methodology to solve complex UX and technology issues as quick as possible.
Interviews and research highlighted common pain-points shared by users of the existing solutions from both the crypto community and banks. An existing market with expanding verticals provided enough validation to continue with the project and focus efforts on the discovered demographics.
Outcome
The execution of the Dovetail brand, app, website and marketing materials surpassed the expectation of both the product owner and stakeholders alike. We moved at pace from idea to the general public in just 3 months.
Producing an app that provides multiple shared accounts with consensus approval and meets the Privacy by Design principles is by no means easy. The whiteboards took a pounding during group UX sessions to detail the information architecture and user journeys. With the confidence of the group UX sessions, I designed hi-fidelity UI screens and produced InVision prototypes to quickly share progress for feedback and refinement back with the team – this worked extremely well and removed the need to do multiple rounds of adjustment.
A personal highlight was the invention of a dynamic form, whereby the label and in-line validation appears underneath the input field to provide helpful instruction with a smooth transition that doesn't jar with users (see Sketch screen grabs above).